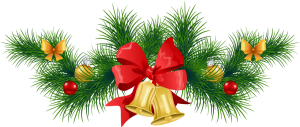 TO ALL OUR VALUED CLIENTS
We are pleased to advice our clients that we have commenced our normal monthly shipments. Our Christmas Shipment is scheduled for Tuesday October 14 2020 & will Tentatively arrive in the First Week of December 2020
Our Working Hours: Monday to Friday – 9.30 AM to 4.30 PM – Closed on Saturdays, Sundays & Holidays. Please Email ceycantrans@rogers.com with any inquiries.
LOADING DATE :
AUG 2020 – TUESDAY 11 2020
SEP 2020 – TUESDAY 15 2020
OCT 2020 – TUESDAY 14 2020 [CHRISTMAS SHIPMENT]

TENTATIVE ARRIVAL:
September Last WEEK
NOVEMBER FIRST WEEK
DECEMBER FIRST WEEK

Ceycan transhipping inc.
Here at Ceycan we work with major transportation companies to make shipping quick and affordable. Specializing in shipping to Sri Lanka, we offer very competitive pricing to ship your goods to anywhere on the Island.
Who we are
Ceycan is a 100% Canadian owned and operated logistics company that specializes in shipping personal effects to Sri Lanka on a monthly basis with an aim to provide this service bi-weekly. We are the sole agents in Canada for Ceylon Shipping Lines Ltd, who provide us with exclusive benefits when shipping to Sri Lanka which allows us to keep our prices low.
In addition to shipping personal effects, we also provide commercial shipping for larger shipments. Ceycan has assisted numerous multinational corporations in moving large quantities of commercial cargo to other parts of the world, always satisfying our corporate customers.
With connections all over Canada and Sri Lanka, we use the services of customs brokers and shipping agents who we have partnered with to deal with all imports and exports.
Services
Worldwide air freight shipping
Nationwide shipping by train & transport truck
Transcontinental shipping by cargo ship
Personal effects or commercial cargo, we ship it all.